Why We Love Takamine Guitars
We'll admit to being a little biased, but we think Takamine guitars are some of the best available on the market today.
Starting from the same humble beginnings as many other Japanese guitar makers, Takamine have gone from making high quality Martin copies, to pioneering the the use of piezo pickups and guitar preamplifiers, and making guitars for some of the world's biggest names in pop, rock and country.
Logans are Australia's biggest Takamine dealer, so we've seen more than a few over the years. Here's why we love Takamine guitars:
Great value at every price range
Best of old and new
Class leading electronics
Crowd pleasing neck shapes
Enough options to please everyone
Manufacturing Process  
When Chris Logan visited the Takamine factory in Ena Japan a few years ago, he was absolutely amazed at not only the incredible quality control that every guitar undergoes before it is certified as ready to play, but how incredibly advanced the whole manufacturing process was. At a time when many of the world's leading guitar manufacturers are moving towards the full automation of their factories, Takamine are one of very few manufacturers that have managed to bring high tech manufacturing methods into a factory that still fundamental hand makes it's instruments.
Ultimately, the difference in approach is about speed versus quality. Takamine employ modern technology to improve the manufacturing process, not to make it faster. Most notably in areas such as laser inlay engraving and the testing and treatment of tonewoods – areas that machines have a proven record of providing higher, and more consistent quality than human hands.
The video below shows some of this manufacturing process, as applied to one of Takamine's 2015 limited edition models.
Body Talk
Takamine offer a range of body shapes unmatched by virtually any other guitar maker today. Not only do they have their own unique takes on traditional body shapes such as dreadnought and Orchestra model, Takamine offer shapes no other maker offers, including their best selling NEX, and Parlour-like New Yorker shape. Best of all, these are all available from G series upwards, meaning you don't have to spend big to get the body shape you like the most. For under $1000, you can have any body shape you'd like!
Electronics
The core element behind the amplified superiority of Takamine acoustic electric guitars is the proprietary Palathetic pickup.
Using six individually shielded piezo-electric elements, one for each string, the Palathetic pickup is not a just a UST(under-saddle pickup). In fact the Takamine design employs twelve times the element mass of the typical under-saddle pickup. The six elements penetrate the bridge plate, soundboard and bridge to make direct contact with the saddle creating a sonic linkage with the string. The pickup casing is mechanically attached to the guitar's top and bridge creating a sonic linkage with the soundboard. The result of this design is a signal that possesses the articulation of an isolated string signal and the rich harmonic content delivered by the resonating soundboard for a full, complete and accurate acoustic guitar tone at high sound pressure levels.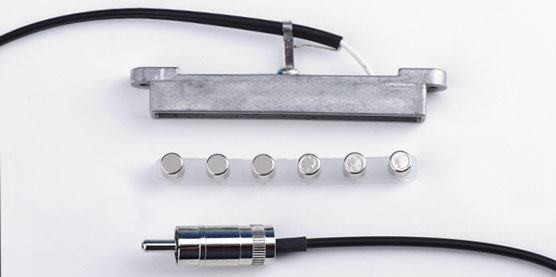 CTP-3 and CT4-DX pre-amps offer the flexibility of adding a second pickup in addition to the Takamine Palathetic™ pickup already on board. The Takamine original high-quality soundboard transducer is a second pickup source. This adds a whole new dimension to the already natural sound of our famed Takamine electronics.
Ctp-3 Cooltube™
The CTP-3 CoolTube™, the first and only onboard tube preamp for acoustic guitar, produces a rich, full sound. It takes its name from innovative Takamine™ technology that runs its 12AU7 dual-triode vacuum tube at very low voltages—so low that it stays cool to the touch—with variable tube tone that can be adjusted from bright and brilliant to thick and warm.
The full-range EQ section uses shelving filters to sculpt bass and treble frequencies, with semi-parametric shaping control over the midrange. A control knob adjusts the frequency from 250Hz to 5kHz, and a pinpoint-precise onboard chromatic tuner is standard equipment. Other features include Mid and High cut switches for a second pickup.
Asymmetrical Neck
The neck profile of a Takamine® guitar is offset—like an asymmetrical letter "C"—slightly thinner on the bass side, so that it fits the natural shape of your hand. This improves playability by reducing the distance the wrist must move when the thumb is moved toward the first string, resulting in a comfortable feel and an exceptional playing experience.