Ibanez AE245JR Acoustic Electric Travel Guitar
SKU: 6043152
Ibanez acoustic electric travel guitar
T Bar pickup & Ibanez custom preamp
Solid Spruce top, Okoume back & sides
scalloped bracing
Ibanez Advantage bridge pins
Chrome open gear tuners
Includes

 

10' DiMarzio Cable,

 

Grafix Gig Bag

 

&

 

Fender Clip on Tuner

 

(RRP $120) until 7/5/2021
The Ibanez AE205JR's compact concert body couch players, outdoor-sitters, and at smaller, lighthearted and fun events where a full size acoustic is not necessary.
The 607mm short scale, allow less string tension, making it easier for beginners to press on the strings, while the smaller body serves to make it easier to hold the guitar - an ergonomic dream for people that have physical problems handling a larger instrument.
The Ibanez AE205JR is a rare instrument - suitable for a beginner guitarist, and still able to keep up with the demands of the guitar masters.
Features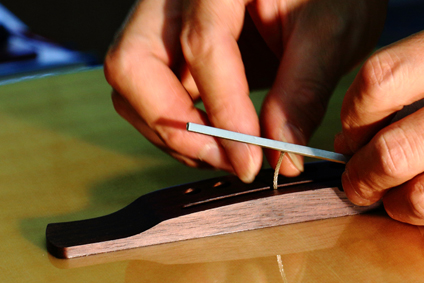 T-Bar Undersaddle Pickup
Our goal in designing the AE was to minimize cuts being made into the body, as well as the size of the electronic components. The T-Bar undersaddle pickup features center position wired construction which helps to avoid disproportionate emphasis and equalize the volume of each string.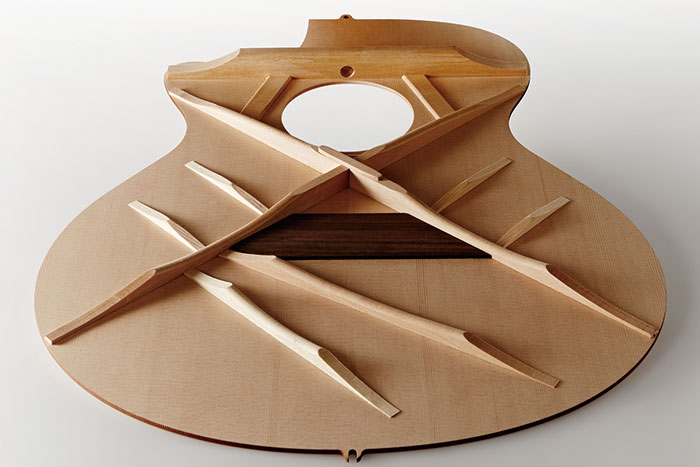 Scallop X bracing
The AE features bracing designed to project the guitar's complete sonic spectrum. From deep, robust lows; through a smooth, pronounced mid-range; to bright, articulate highs-the AE X bracing design delivers the complex overtones that are present in only the highest quality acoustic instruments.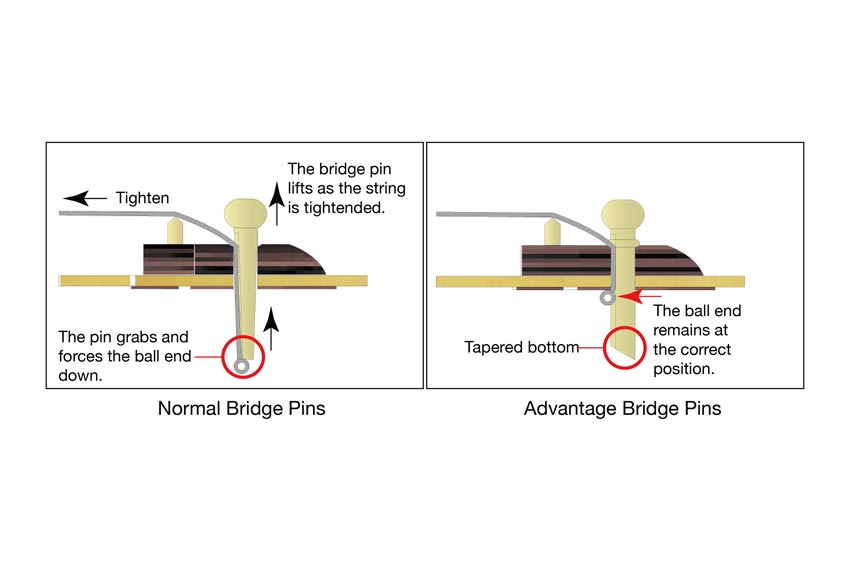 Ibanez Advantage™ bridge pins
These pins really are an advantage over old-fashioned pins. Advantage™ pins are easier to take out and easier to put in than standard pins. A special bulb-shaped end makes the pin easy to grip and also prevents the pin from being pushed in too far. Best of all, with Advantage™ the pin and string stay put.
PREAMP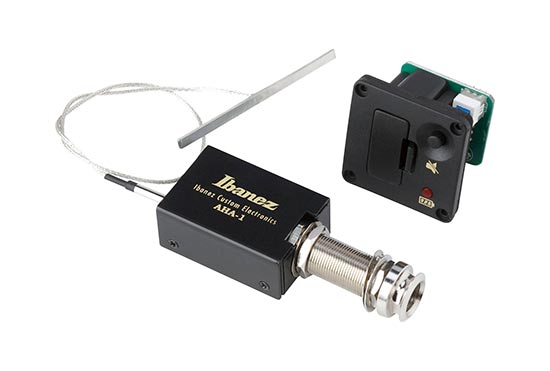 DESCRIPTION
This is a photo of the Ibanez T-bar under saddle pickup, end pin with preamp, and battery box. There is a button on the battery box which allows muting of the output signal or checking the remaining battery life.
Body Shape AE Junior
Bracing Ibanez Original Scalloped X bracing / Tone Projection Back Bracing

Top Solid Okoume top

Back & Sides Okoume

Neck AE Nyatoh

Fretboard Katalox
Inlays Specially designed Wooden Vine

Bridge Katalox

Soundhole Rosette Abalone and Maple

Tuning Machines Chrome Open Gear tuners (18:1 gear ratio)

Nut Bone

Saddle Compensated Bone

Bridge Pins Ibanez Advantage™

Number of Frets 20

Strings D'Addario® XTAPB1152

String Space 11mm

Pickup Ibanez T-bar Under Saddle pickup

Preamp Ibanez Custom Electronics

Output jack 1/4" outputs

Battery 9V battery

Top Finish Open Pore

Back & Sides Finish Open Pore

Neck Finish Satin
NECK DIMENSIONS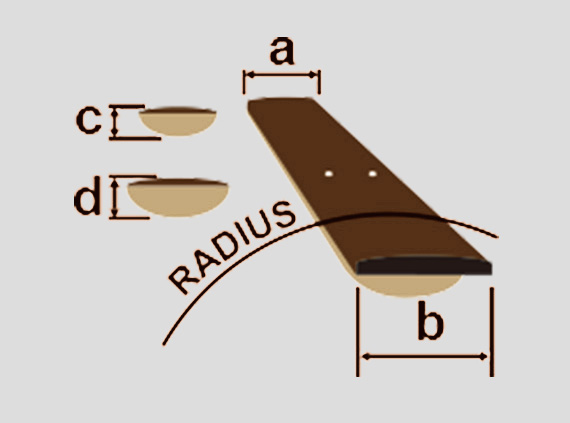 Scale : 607mm
a: Nut Width 43mm
b: 14 Fret Width 55mm
c: 1st Fret Thickness 20mm
d: 7th Fret Thickness 21mm
Radius: 400mm (15.75")
BODY DIMENSIONS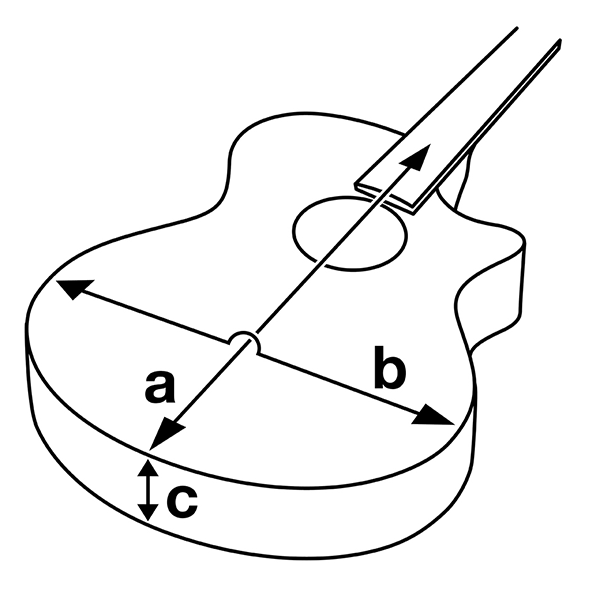 a: Length 18 1/4"
b: Width 14 3/4"
c: Max Depth 4 3/8"
General
Logans Pianos offers Australia wide shipping on all products on our website and our Burwood store. The vast majority of our orders are eligible for free, or $8.95 flat rate shipping. For more details, see below.
We will always do our best to make your order as fast and easy as possible. In most cases, we will process and ship your order next business day. 
For a variety of reasons, sometimes this is not possible. In these cases, we will always notify you by email or phone of the expected lead time the following business day.
International shipping is available for many of the products on our website using courier shipping. See below for details.
Tracking Your Order
You will always be notified by email or phone once your order has been shipped, and will be able to track it using the provided shipping information here.
Returns
If you are looking for our returns policy, please click here
Delivery Options
Logans are pleased to offer a variety of delivery options to our customers so you can choose the shipping method that best suits your needs.
In most cases, you will receive your order in 2-5 business days from the time of your order, but we ask that you allow up to 14 days for delivery, to account for unexpected delays.
Free & Flat Rate Shipping
Most orders over $100 qualify for free shipping.
orders under $100 are eligible for $8.95 flat rate shipping To NSW, VIC and ACT, or $15 flat rate shipping to all other Australian states.
Small products such as books, strings and small accessories may be sent with Australia post, and may not include a tracking number. If tracking is important to you, please choose courier shipping to ensure you will be able to track your order.
We have send tens of thousands of books and accessories in this manner, and very rarely have issues. If your product arrives damaged, or has not arrived within 14 days, please contact us as soon as possible, and we will replace it free of charge. 
Acoustic Pianos, Digital Pianos with a shipping weight of over 80kg, and other products that require specialist delivery services or installation are not eligible for free or flat rate shipping.
Orders to Western Australia do not qualify for free shipping.
In Store Pickup
Most products can be picked up from our Burwood store. If you choose this option at checkout, please wait for us to confirm your products are ready for pickup before pick it up. 
We are able to arrange curbside pickup/click and collect on customer request.
Courier Shipping
Logans are pleased to offer shipping by the following couriers:
Couriers Please
Fastway
Parcel Point
Quantium
Seko
Sendle
TNT
Toll
UPS
Clipper Parcels (Sydney Only)
In most cases, the fastest, cheapest and best options to your location will appear at checkout, allowing you to choose the courier and rate that best suits your needs. Sometimes, rural and remote and international areas will not calculate shipping. This doesn't mean we can't ship to you, or even that it's going to be particularly expensive. Generally, we recommend you use flat rate shipping in these cases, but if this is not appropriate, or available for you, please contact us, and we will discuss your options with you. 
Digital Pianos Delivery & Setup
Digital Piano delivery and setup is available in the Sydney Metro area for the cost of $150 +$0.30 per stair.
Additional surcharges apply to deliveries outside of the Sydney Metro area, and will need to be scheduled in advance. Please contact us for an obligation free quote.
As you will have to be home to show the carriers where to set up your piano, we will call to schedule your delivery at a time that is convenient for you. 
Acoustic Pianos Delivery
Logans only work with the best speciality piano carriers in the business - Dragon & Goninans. This ensures that your piano will arrive not only undamaged, but in tune & well regulated. Delivery to Sydney metro area is free to ground level, +$50 for each flight of stairs. 
Additional surcharges apply to deliveries outside of the Sydney Metro area, and will need to be scheduled in advance. Please contact us for an obligation free quote, or select "Post-paid Piano Shipping" at checkout, and we will call you the following business day to discuss your shipping options. Note that selecting this option means your shipping costs are not included in the price of your order, and will need to be paid prior to delivery.
As you will have to be home to show the carriers where to place your piano, we will call to schedule your delivery at a time that is convenient for you. 
Pre-Orders & Out Of Stock
Out of stock or new release products will generally be available for pre-order. If you pre-order a product online, we will contact you using the details provided your order to give you an ETA the next business day. For most products, this will add less than a week to the delivery time for your order.
In the case of new release products, or some specialty items, lead times can be up to six months. If you would like to know the ETA of a product before pre-ordering, please contact us by email, phone, or using the chat widget and we will give you an ETA.
In all cases, you can cancel a pre-order for a full refund within 30 days. Standard refund conditions apply. Click here to see our refund policy